Are you trying to control children with punishment?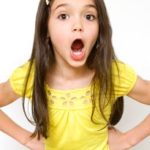 If you read my last post, you'll have read about how trying to control kid's behaviour through punishment is an illusion.  But if we give up punishment what do we do?
If you're experiencing  challenging behaviour from the children in your life, encouragement is the most effective way to change that behaviour.  Up the encouragement and eventually (you may have to be patient) the misbehaviour is going to lessen! I 100% guarantee it! 

Encouragement, however, is not the same as empty praise. Or it's not about letting children "rule the roost" or about being permissive. Encouragement affects children at a deep level. Encouragement empowers children! Encouragement builds competencies.
One of the most powerful ways to encourage children and bring about long term change in their behaviour, is to "connect".  I talk about it often – and it's worth talking about again and again.
Connection is a brain & and a heart thing. It's fundamental to human survival. Extensive research confirms that we can only influence children when we're strongly connected to them!
When we are in frequent conflict with children because of their behaviour, disconnection can happen.  Hard as it is, you may need to overlook the behaviour for a while and focus on creating more connection with the child.  Remember you're just overlooking the behaviour for now.  You can work on it later when you've connected or reconnected with the child.
So for now:
1. Spend some special time with the child.  Don't base the time on whether or not the child has been "behaving".  This is time you spend with the child purely because you care about each other – unconditionally.
2. Start noticing and appreciating the child's strengths out loud.  "Thanks for being ready to go to the store" – whatever little things you notice.   (Keep in mind, criticism is not encouraging and does not change behaviour long term or even in the short term!)
Encouragement – the place to start!
More encouraging methods to come!