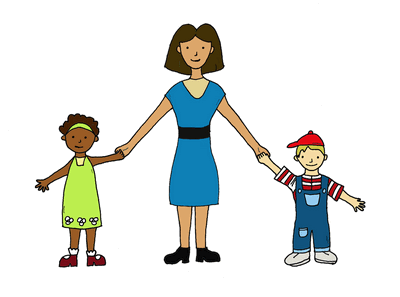 Ruth has had the privilege of sharing Positive Discipline Solutions' workshops and presentations with hundreds of childcare and early childhood professionals throughout Alberta and British Columbia. Feedback from these events is always most positive and many attendees comment that the presentation was:
"One of the most enjoyable and informative presentations that they had ever attended on the subject of discipline."
While there are various workshop topics and content available, all Positive Discipline Solutions' workshops focus on sharing information and tools that will support teachers and caregivers in creating an environment that:
Is non-punitive and encouraging to children
Fosters social emotional development (including the ability to self-regulate)
Reduces behaviour challengesat the same time.
Ruth independently offers workshops that are geared for childcare and early childhood settings periodically throughout the year in various locations in Alberta and B.C. and she also does "in house" workshops by invitation within various childcare and early childhood settings.
Positive Discipline Solutions also offers a two day certification training which earns participants recognition as Certified Positive Discipline Early Childhood Educators. For more info click here.
Ruth is also available for conference keynotes and breakout sessions.
Of note to Alberta Childcare & Early Childhood Facilities: A number of Positive Discipline Solutions' workshops are approved by the Alberta Provincial Government for those who are eligible for Professional Development Funding under the Alberta Child Care Accreditation Funding Program.
Educator and Childcare Professionals Upcoming Workshops
                                        Check out our new "Positive Discipline Solutions for Those Who Work With Young Children" Program.
"Positive Discipline is a great program! I have taken the information and practices that I learned from Ruth back to my classroom and have seen a positive change in the children that I teach. I have recommended it to my coworkers, friends in the field as well as parents!
I am excited to attend the training course that Ruth provides so that I can teach this program to others!"
Amber McDonald, Early Childhood Teacher
"The "Positive Discipline for Childcare Providers" Workshop is not only very informative but it's well organized and easy to follow.
It helped successfully introduce new ways to deal with certain child behaviours.
We strongly recommend this workshop presented by Ruth Buffam."
Jean H., Day Care Director
More Comments from Early Childhood Educators and Childcare Professionals.